Tekniskt material
för Pineline produkter
Produktinformation och säkerhetsdatablad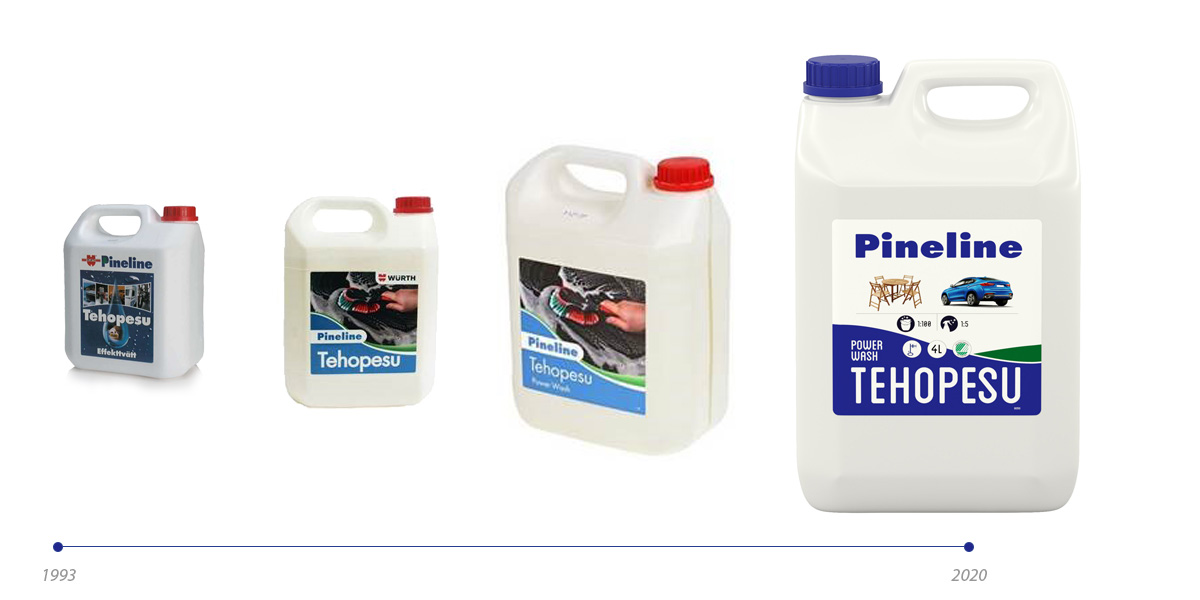 Acid Cleaner
Active Foam
Asphalt Remover
Brushshampoo
Car
Car + Go
Comp-clean FA (Kammiopesuaine)
Comp-clean LT (Allaspesu)
Comp-clean 35
Defoamer WRS
DropOff
Glass Cleaner
Go
Heavy Duty
Heavy Duty Smart G
Heavy Duty Smart H
Hull Cleaner
Insect Remover 30
Insect Remover
Lava Foam
Lava Wax
Metallic Cleaner
Parts-Clean
Polishing Wax
Power Cleaner
Pressure Wash HD
Rim Wash
Rinsing Wax
Shine XL
Super Cleaner
Super Gloss
Super Wash (Tehopesu)
Tire Shine
Universal Cleaner (Rasvanpoistaja)
Wax Shampoo
Wheel Wash
Environmental Management Certifications
ISO International Standards promote environmental sustainability
by helping businesses and countries manage their environmental
impact. They cover such aspects as implementing an environmental management system, measuring and reducing greenhouse gas emissions and energy consumption, and encouraging responsible consumption.
ISO 14001:2015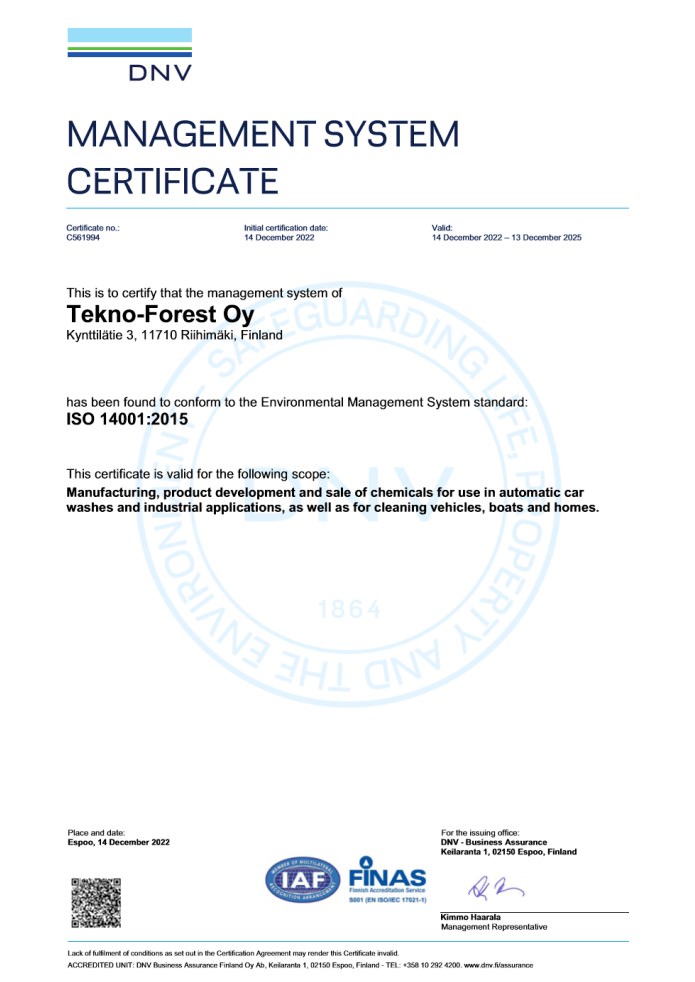 Standard specifies the requirements for an environmental management system that enhances organization environmental performance. Tekno-Forest achieved ISO 14001:2015 Certificate in 2022. We are contributing to the UN Sustainable Development Goals with ISO standards. We are putting ideas into practice, following guidelines to manage our environmental responsibilities in a systematic manner that contributes to the environmental pillar of sustainability.
Our Management system compliances with international standards and supports key business processes​ while building sustainable business performance.
ISO 9001:2015
This is to certify that the management system of
Tekno-Forest Oy
Kynttilätie 3, 11710 Riihimäki, Finland
has been found to conform to the Quality Management System standard:
ISO 9001:2015
This certificate is valid for the following scope:
Manufacturing, product development and sale of chemicals for use in automatic car washes and industrial applications, as well as for cleaning vehicles, boats and homes.